If you're searching for Palmer Woods and Sherwood Forest, Detroit homes for sale, Detroit homes for sale, you might also be on the lookout for a private school in the surrounding area. While Detroit has many fine public schools to choose from, private schools provide your children with more attention and focus on their individual development.
With 37 private schools in the Detroit area, it may seem daunting to try and comb through all of them in search of the right one for your children. Below, we have the details on the area's top private schools.
Cranbrook Schools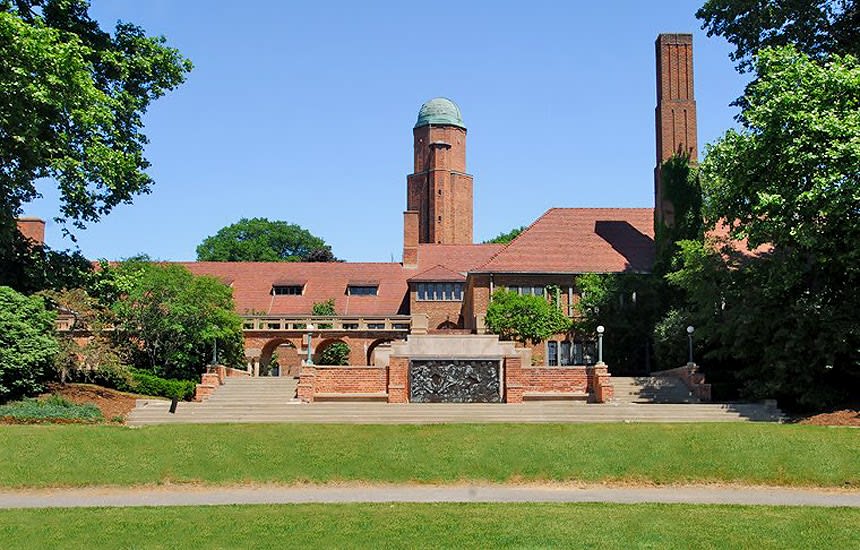 Credit: PBase.com
Cranbrook Schools in Bloomfield Hills opened in 1922. The campus spans over 319 acres and includes an Institute of Science, an art museum, an ice arena, and an award-winning natatorium. Cranbrook prides itself on the experience of the school's faculty, 80 percent of whom have a doctorate degree. The average instructor has been teaching at Cranbrook for 22 years.
Cranbrook believes that children receive an exemplary education when they are engaged in activities that captivate their hearts, minds, and hands. Diversity and inclusion are important here — the boarding option for high schoolers attracts students from 24 countries and 19 states. The middle school is single-gender, with a school for boys and a school for girls.
Families from all over the area and surrounding cities drive their children in for preschool and elementary day programs. The school is just 20 minutes away from popular Palmer Woods and Sherwood Forest, Detroit homes for sale.
The Roeper School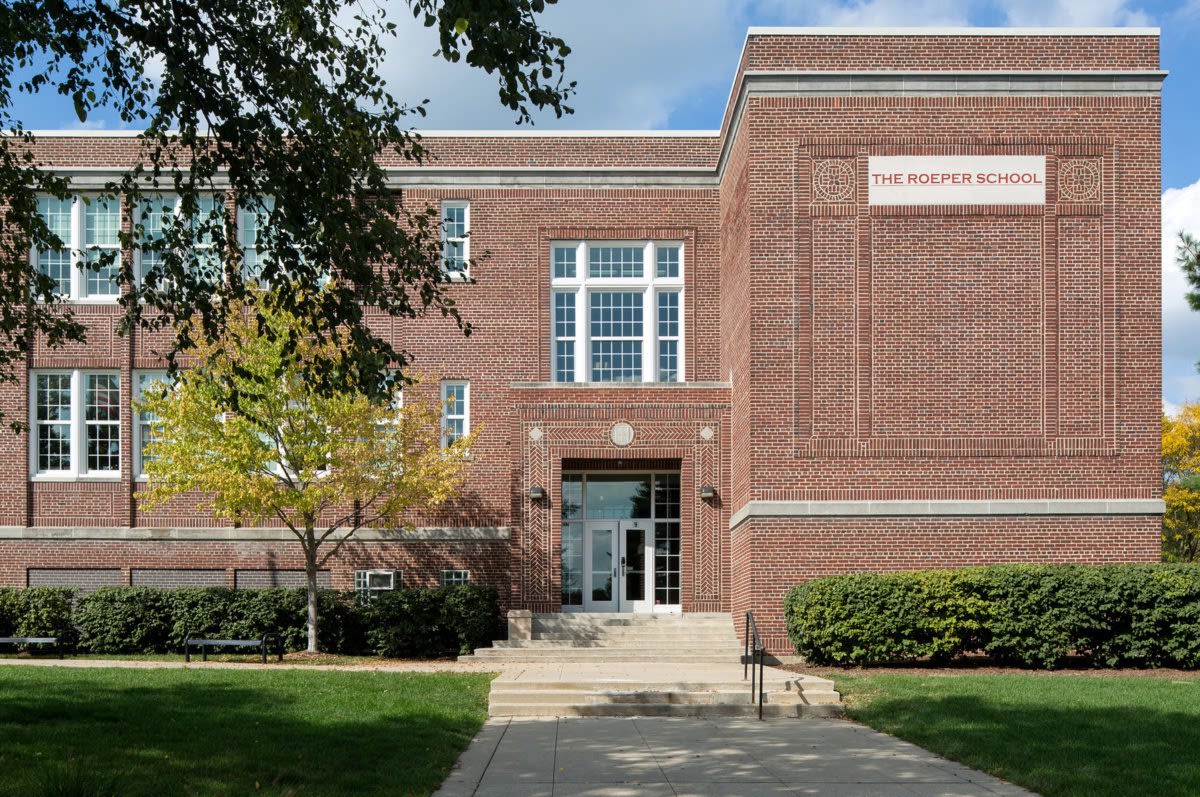 The Roeper School has two campuses to choose from. The Bloomfield Hills campus caters to lower school grades, while the Birmingham campus houses the middle and upper school grades. Both are less than 25 minutes away from Boston Edison and focus on educating gifted students. In fact, the Roeper School is the oldest preschool-through-12th grade institution for gifted students in the nation.
The school's generous financial aid program assures all students have equal opportunities to excel. Its educational programs are highly individualized and well-rounded, with opportunities in the arts and athletics. The school's mission is to inspire students to think as individuals while engaging as a compassionate community.
University Liggett School
The University Liggett School in Grosse Pointe Woods is just 20 minutes away from Palmer Woods and Sherwood Forest. For over 140 years, they have been educating students from preschool through 12th grade. Their educational programs are rigorous while allowing students to find their passions and explore them in-depth. They foster creativity, critical thinking, teamwork, and adaptability. Many graduates have gone on to earn advanced degrees at elite universities.
With a student-to-teacher ratio of 1:8, the University Liggett School puts a focus on student-centered education. Their goal is for students to ask questions and seek answers, as opposed to memorizing answers on tests. A full array of year-round athletic programs are available for students also.
Notre Dame has three Pontiac campuses, one for their lower school, one for middle school, and one for their preparatory school. As a Catholic school for children in preschool through 12th grade, Notre Dame uses the International Baccalaureate curriculum. Their mission is to develop leaders who are in union with God in their service to others. Their robotics program starts as early as Kindergarten with an introduction to the terminology, tools, and supplies. By the time students reach high school, they are ready to take a robot they designed and built to competitions.
Detroit Waldorf School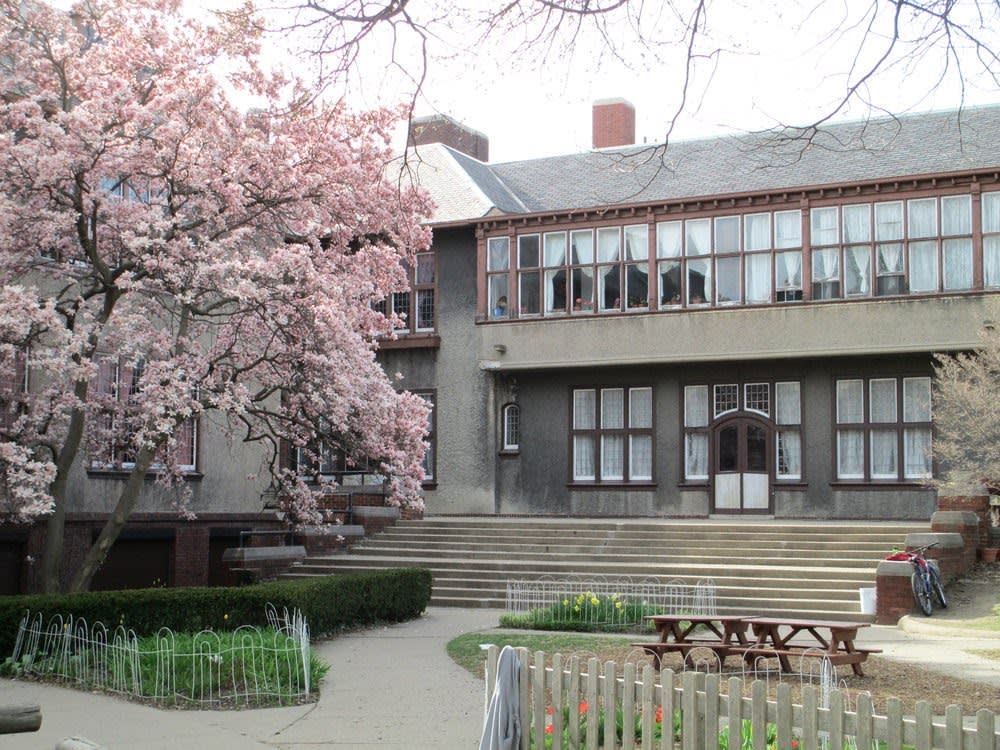 The Detroit Waldorf School provides education for preschool children through the 8th grade. Their Accessible Tuition Program is a unique arrangement in which the family and school committee collaborate on their tuition agreement. Their outdoor education program has even garnered national news coverage.
The mission at Detroit Waldorf School is to help students develop their full potential by fostering free-thinking, self-confident and moral students. They have a unique middle school curriculum focused on environmental science and sustainability. They encourage students to find solutions by providing the wisdom and resourcefulness required to organize with like-minded people, and they encourage family involvement through their many family programs and events.
Mercy High School
Mercy High School is an all-girls school in Farmington Hills, just 20 minutes from Palmer Woods and Sherwood Forest, Detroit homes for sale. It is a Catholic preparatory school that focuses on the tradition of the Sisters of Mercy by making the values of human dignity, justice, and service the core of everything they do. From robotics to forensics and business to art, they have many special focus teams to choose from where students can drill down on subjects they enjoy. They also offer a full range of year-round sports and athletic programs to choose from. Their mission is to train students to be compelled by mercy, have educational courage, be inspired by their faith, and be a voice for dignity with principled leadership skills.
Loyola High School is an all-boys school in Detroit that is ten minutes from Boston Edison. It is a Catholic school that follows the Jesuit tradition and is part of the Jesuit network of 70 schools across the country. Their mission is to develop students who go beyond academic excellence and are committed to faith and the promotion of justice for others. Their athletic programs include football, basketball, track and field, baseball, rugby, bowling, and swimming. All juniors and seniors participate in the Work Experience Program, where they can gain practical, real-world experience in a business environment. The school's consistent fundraising allows them to provide extensive financial aid and scholarships.
Austin Black II has an in-depth knowledge of the unique communities and neighborhoods in Detroit and the surrounding area. He is happy to answer your questions and help you find the resources you need to choose the right neighborhood and school district for your family. Let him help you find the home or investment property to fit your needs.